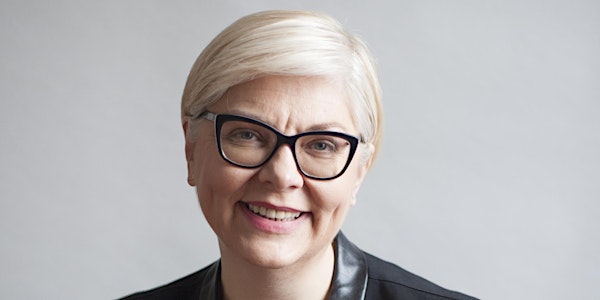 Zrinka Bralo | A decade of Hostile Environment immigration policies
Hostile Environments and Hospitable Praxes
About this event
A decade of Hostile Environment immigration policies - Ten years too long
Zrinka Bralo (CEO, Migrants Organise)
To what extent can the Borders and Nationality Bill be viewed as a new phase in the raft of hostile environment policies launched by Theresa May ten years ago? The legislation of the first wave was primarily directed at migrants deemed unlawfully present in the UK and aimed to make entry into the workforce, renting accommodation and using public services impossible. The new bill is targeted at two different groups: the first being people attempting irregular entry at the UK borders; the second being people considered not worthy of retaining their British citizenship.
The bill will also have an adverse effect on migrants more widely, through the changes to appeal procedures. All this is unfolding with the backdrop of the Afghan and Ukrainian humanitarian crises and the injustice of the Windrush Scandal.
While legal challenges are being issued to the Rwanda Plan, organising in solidarity with migrants, as is done by Migrants Organise and many other members of the Solidarity Knows No Borders, has aimed to consolidate widespread misgivings over the obvious injustices associated with oppressive enforcement measures around detention and deportation into a substantial social movement of supporters of migrant and refugee rights. Will this continue to be a viable strategy as campaigns are stepped up against the measures contained in the bill? How can we build a broad-based movement for migrant justice and protect our communities?
Zrinka Bralo has been the CEO of Migrants Organise since 2001. Migrants Organise is an award-winning grassroots platform where migrants and refugees organise together for dignity and justice. Migrants Organise puts its organising effort into numerous shared campaigns and actions such as the Patients Not Passports campaign for access to health care, Promote the Migrant Vote campaign to build electoral power and the most recent the Fair Immigration Movement Charter and a call for immigration reform based on principles of dignity, justice and welcome.
Zrinka is a refugee from Sarajevo, where she was a journalist and where she worked with leading war correspondents during the war in the 90s. She is a founder of the Women on the Move Awards which celebrates the achievement of migrant and refugee women and the winner of the 2011 Voices of Courage Award by the Women's Refugee Commission in New York. As the Commissioner of the Independent Asylum Commission, Zrinka successfully negotiated the end of immigration detention of children in the UK in 2010. Having learned from the US immigrant justice organisers, in 2014 she pioneered a new model of grassroots migrant organising in the UK, which combines organising for systemic change, direct action and advice and support for people affected by the Hostile Environment immigration policy. Zrinka holds an MSc in Media and Communications from the London School of Economics. She is a 2014 Churchill Fellow and is an Honorary Doctor of Letters at Exeter University.
This seminar series is generously supported by research funding provided by The Leverhulme Trust.