About this Event
Zurich Tech Job Fair Autumn 2020 has been postponed. Here's some essential information you may need to know about this change.
Mark Your Calendars! Save Our New Date: Thursday 15 April 2021
Due to the Coronavirus (COVID-19) pandemic, we have unfortunately had to postpone the Zurich Tech Job Fair 2020.
Tickets for the original event will be honored on the new scheduled date. Please hold on to your original ticket. No action required.
Original Event Date: Thursday, October 8, 2020
New Event Date: Zurich Tech Job Fair Spring 2021 - Thursday 15 April 2021, from 18:00 CEST Until then, stay safe and healthy!
Ticket for your friends https://www.eventbrite.co.uk/e/76190137753
If you have any questions and suggestions, please contact marketing@techmeetups.com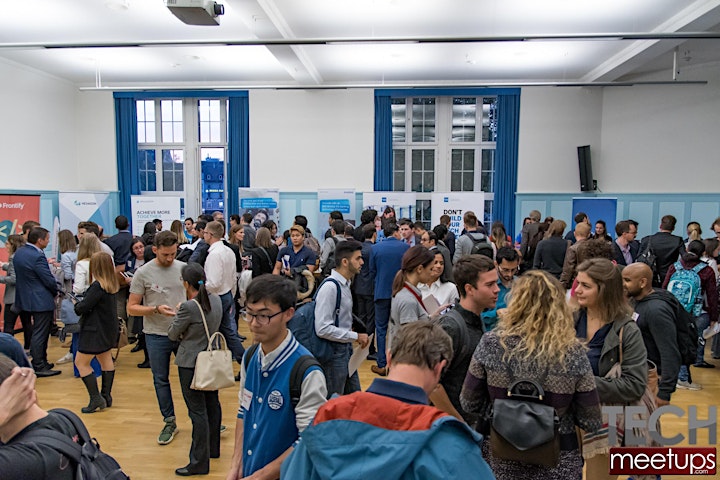 TechMeetups is a Global cluster of 22 interconnected communities with 65,000+  startups, students and graduates, professionals, coders, salespeople, financiers, marketers & developers across the world. We have communities all over the world: London, Berlin, Amsterdam, Barcelona, Paris, Lisbon, Stockholm, Madrid, Copenhagen, Hamburg, Munich, Dublin, Bern, Zurich, Stuttgart, Frankfurt, New York and so on.
We help companies through Events like Meetups, Job seekers night, Drinks & Demo, Pitch night, recruITech, Workshops, Hackathons, Job Fairs  https://techmeetups.com/events 
When great people and great companies come together, amazing potential can be realized.
Get your job seen and in a top tech community job site www.techstartupjobs.com