Location
VOLKSHAUS ZÜRICH
Stauffacherstrasse 60
CH-8004 Zürich
Switzerland
The speed dating event for recruiting!
About this event
TechMeetups is a Global cluster of 22 interconnected communities with 65,000+  startups, students and graduates, professionals, coders, salespeople, financiers, marketers & developers across the world.
We have communities all over the world: London, Berlin, Amsterdam, Barcelona, Paris, Lisbon, Stockholm, Madrid, Copenhagen, Hamburg, Munich, Dublin, Bern, Zurich, Stuttgart, Frankfurt, New York and so on.
We help companies through Events like Meetups, Job seekers night, Drinks & Demo, Pitch night, recruITech, Workshops, Hackathons, Job Fairs  https://techmeetups.com/events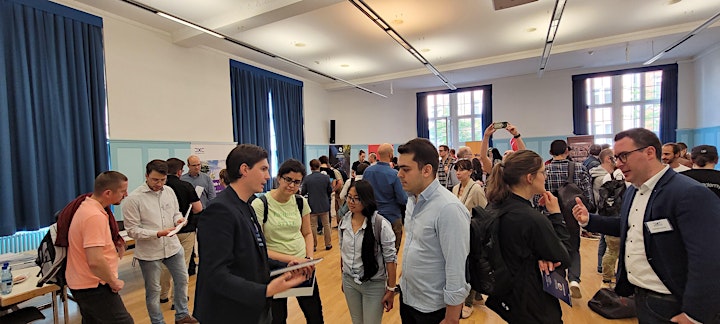 Update your resume, and get ready for interviews at companies hiring now.
Students, graduates, alumni, job seekers looking for a career in technology, marketing or sales, are encouraged to attend.