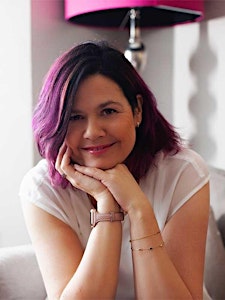 Abby Parkes
Mum to two amazing miracle boys, I work from home running an online business hand dyeing and selling yarn and handmade knitwear. I started using dōTERRA essential oils about 2 years ago, starting with just a couple - I was incredibly sceptical about them being anything other than a nice smell".  
However, I was completely amazed at the quality and their efficacy - they really do work! Since then they have crept their way into almost every aspect of my life - I have replaced my harsh chemical cleaning products and laundry detergents, I make my own hand wash, shower gel and face wash that don't contain any nasties. 
The oils have also become my "go to" first aid cabinet:  painkillers, minor cuts and burns, insect bites and stings, an antiseptic "owie" spray (that doesn't sting!), gentle sleep aid for the whole family (including number 1 sceptic husband!), easing upset tummies, cold and flu remedies plus they are GREAT in cooking... the list goes on. 
Add as an added bonus my house smells amazing and my plastic consumption is considerably down! What's not to love about that! 
I am passionate about sharing what I have learned with people so that they too can lead a more natural and sustainable life. 
Sorry, there are no upcoming events