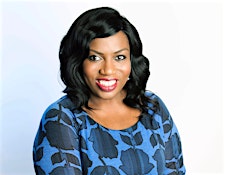 Above Difference Limited
Hi, my name is Jennifer Izekor and I am the  Executive Director of Above Difference Limited. I am  a  Certified Advanced  Cultural Intelligence (CQ) Facilitator and Trainer licensed by the Cultural Intelligence Center in Grand Michigan USA. Professor David Livermore. President of the CQ Institute recently described me as "probably one of the best CQ Trainers on the planet". I was very chuffed!!!
I am also Professional and a Certified Leadership Coach, Speaker, and Trainer with the John Maxwell Team.
My expertise and knowledge of Cultural Intelligence are underpinned by a significant track record of working at senior leadership levels across the public, private and third sector across a wide range of disciplines.
I am passionate about supporting leaders in the public sector who are faced with the dual challenge of making their organisations more inclusive and diverse. Creating and maintaining Inclusive working environments requires a specific set of skills and tools. Our programmes are designed to provide a safe space in which leaders can work together to explore leadership, inclusivity and Cultural Intelligence as it relates to their leadership style.
My aim is to inspire, motivate and challenge you to recognise the power you have within to influence your leaders and managers and create real and sustainable change.
I bring my proven leadership skills and experience as well as my experience as a black woman working in leadership in the Public Sector. It's a great combination!
CQ is beginning to make a real difference to leaders across Health, Policing, Education. You will come away from our programmes with a whole new perspective and a better awareness of how Culture and Leadership can work together to make a real difference.
Come join the movement and find out what Your CQ® is! In the meantime check out these videos and the many more on Youtube!
Looking forward to meeting you!
Jennifer Izekor
Sorry, there are no upcoming events