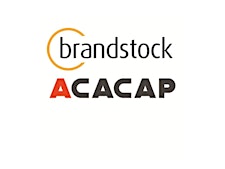 ACACAP and Brandstock
 Asian Coalition Against Counterfeiting And Piracy (ACACAP)
 ACACAP (www.acacap.org) is a non-profit association based in Singapore that represents brands with manufacturing or trading interests in Asia. ACACAP and its network of in-country partners work with members to share intelligence and best practice and take collective action against counterfeiting and piracy in the region.
Twitter: @ACACAP_Asia
Bradstock Services AG (www.brandstock.com)
From our beginnings in 1994, Brandstock has grown into one of the leading providers of Intellectual Property services. Headquartered in Munich, Germany with offices in Italy, US, France, Slovenia and Switzerland, Brandstock employs over 140 professionals from 26 different countries in a range of disciplines, and our services encompass trademark and patents, monitoring and enforcement, and IP consultancy.
Twitter:@BRANDSTOCK_AG
Sorry, there are no upcoming events