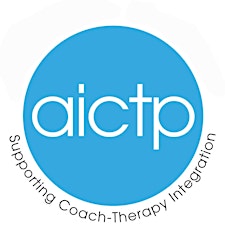 AICTP - Association for Integrative Coach-Therapist Professionals
The Association of Integrative Coach-Therapist Professionals (AICTP) was formed in 2012.Its mission is: 

"To promote the professional practice of integrating coaching and therapy, to provide the best possible support for coach-therapist practitioners, to develop understanding of best practice in the field, and to promote and safeguard the interests of clients."
Integrative coach-therapy (ICT) practitioners typically belong to one professional body to support their coaching work and another for therapy, yet often neither of the two is fully tackling the complex area of integration that can sometimes make up a large part of a person's work. This is changing, but we are still the only professional association that exists purely for the main focus being the integration of coaching and therapy at the core of our practice. We see this as a new third discipline that requires exploration and discussion about the way forward, especially on issues such as; ethics, standards of practice and how AICTP might support the many practitioners (and their clients) who are already practising in this way or would like to do so. 

As our numbers have grown, our aim at AICTP is to remain relevant not only to reflect the voice of integrative coach-therapy practitioners both in the UK and internationally, but also to coaches, counsellors and therapists who recognise the challenges of entering this in-between area of practice when working with their clients.

To this end, we continue to seek the thoughts, opinions and ideas of our members and potential members so that these can help shape AICTP's identity and its way forward.

Sorry, there are no upcoming events