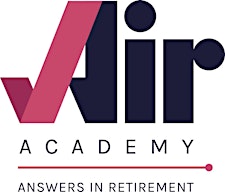 Air Later Life Academy
The Equity Release Club was created in 2007 to provide specialist products & services for a small number of Financial Advisers within the Equity Release market.
As membership had reached 3500 by 2013 it was decided that there was a wider Industry need for support and learning processes to assist advisers to expand their knowledge in the "@retirement" market.
In February 2014 the Academy was launched as an Industry wide initiative, backed by some of the biggest providers in Financial Services, to support and develop advisers learning and delivery to this customer group.
Further to our substantial ongoing investment programme, we are extremely proud to announce our re-brand as Air Group. As part of this process, the Later Life Academy has been re-launched as Air Later Life Academy. We are truly excited about the enhanced possibilities this will bring to our valued members.
Please email academy.enquires@answersinretirement.co.uk