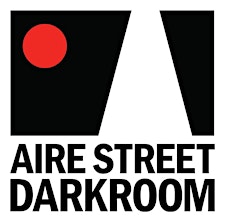 Aire Street Darkroom - independent, black & white analogue darkroom Leeds
About us
Aire Street Darkroom is a unique facility. Based in Aire Street Workshops, it's the only independent black and white analogue darkroom available to the public in Leeds city centre.
Set up in 2017 by a small group of dedicated film photographers, we hope you will come and share in this community resource.
Whatever your skill levels, from beginners to experienced film photographers, there is a space for you to come and make prints.
We provide training courses in darkroom techniques for beginners and advanced users, under the expert tutelage of John Arnison MA, a professional photographer with many years experience and a former tutor of black and white photography at Leeds University of Arts. We also run courses on using your film camera to ensure your negatives are correctly exposed.
We will also offer drop-in facilities for the more experienced at allocated times.
Film is not dead! If you have a desire to work with light instead of pixels, join Aire Street Darkroom today.
Sorry, there are no upcoming events