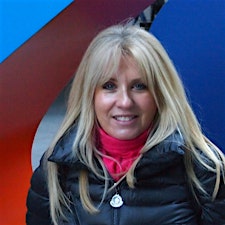 Alexandra Epps
Alexandra Epps has lived within the sound of Bow Bells for many years and is by profession a graphic designer whose work has often been for City businesses and institutions.
She has experienced the City from within and without and has a passion for everything it has to offer from its history and pageantry, to its vibrant mix of ancient, modern and contemporary.
Her primary focus and interest is the fascinating art of the City - from the wealth of public art standing among iconic architecture, tucked inside historic churches or nestling within tranquil, secret gardens to holdings in both public and private collections.
Official Guide to the City of London
Guide and Lecturer at Tate Modern and Tate Britain
Accredited Arts Society Lecturer
Guide at Guildhall Art Gallery
Member of the City of London Guide Lecturers Association
Sorry, there are no upcoming events