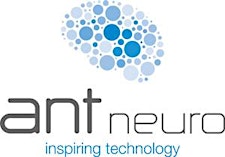 ANT Neuro
ANT Neuro is a Dutch corporation specialized in the development, marketing and sales of medical products for clinical and research applications. Established in 1997, ANT Neuro is a spin-off company of the University of Twente, Enschede. Today, our offices are located in Hengelo, Netherlands; Berlin, Germany; London, UK; Philadelphia, USA; and Hong Kong, China.
We are a single-source provider of high performance products for neuroscience research, clinical monitoring and neurodiagnostics, including aEEG, EEG, EMG, MRI, TMS and MEG. Using ANT Neuro products, our customers are able to access functional brain information to gain insight into cognitive processes and a variety of brain disorders. Our technology offers a wide range of applications in neuroscience, neurology and psychiatry, among other fields.
We are committed to serving our customers, and offering the best possible medical devices. Our mission is to advance the potential of neurotechnology through steadfast relationships with our user community. By helping further the collective understanding of the brain, our ultimate hope is to improve human lives.
Sorry, there are no upcoming events