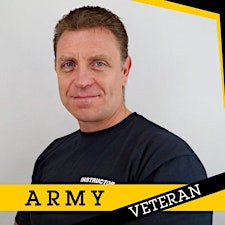 AR Krav Maga Self Defence Training
Chief Instructor of AR Krav Maga is Tony Robinson. Tony started instructing Krav Maga in 2014 after completing his General Instructors Course (GIC) with Krav Maga Global (KMG) renown as being the most comprehensive self-defence instructors training course in the world.
Tony served in the Army for over 30 years reaching the rank of Captain, most of which was in the elite Royal Army Physical Training Corps (RAPTC), before deciding to leave the Forces to focus on teaching Krav Maga and Self-defence. Tony has served in Iraq, the Balkans and Afghanistan so understands the reality of Krav Maga and self-defence, unlike many other civilian instructors. Tony is a qualified Bodyguard and has a BSc (Hons) in Sports Rehabilitation, so you will be in safe hands, and an MSc in Strength & Conditioning so with his coaching you will soon get in shape.
You may be wondering what the AR stands for?  Well, we guarantee after a few classes with us you will start to feel 'Safer, Fitter, Smarter and "Always Ready".  However, do not take our word for it.  The best way to experience first-hand what we have to offer and to see just how much fun, friendly, effective and welcoming our classes really are is to book onto a Level 1 Foundation Course for beginners or one of our Trial Class programmes TODAY!