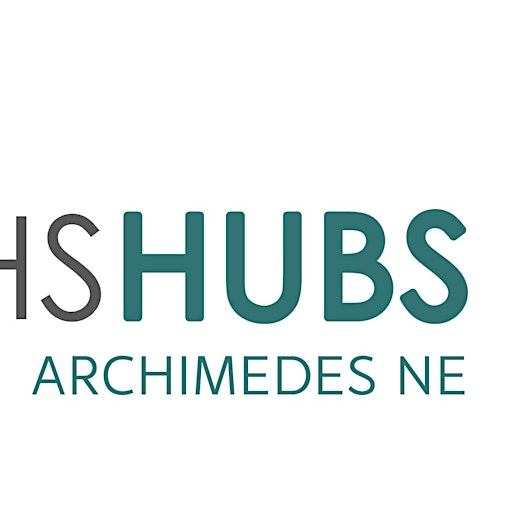 Archimedes NE Maths Hub
The Maths Hubs Programme, coordinated by the NCETM, brings together mathematics education professionals in a collaborative national network of 40 hubs, each locally led by an outstanding school or college, to develop and spread excellent practice, for the benefit of all pupils and students. The programme is funded by the Department for Education (DfE) and coordinated by the National Centre for Excellence in the Teaching of Mathematics (NCETM).
Carmel College is proud to be the base for the Archimedes NE Maths Hub which is promoting excellence in maths teaching across the Durham and Tees Valley region. The work of the hubs supports teachers in the continual process of improving educational standards for students in our region from the youngest child in Early Years Foundation Stage to the oldest students in Post 16. The overarching aim is to update schools with the latest teaching strategies from around the world and to ensure that the UK is able to compete on the global stage.
To achieve this goal, teachers have visited Shanghai to work alongside staff in both primary and secondary settings and the teachers from Shanghai have visited the schools in the UK to learn from us. This experience has allowed teachers to adopt new teaching styles, adapt them to suit our needs and embed them into our teaching practises.
The Archimedes NE maths hub is also initiating and supporting a wide range of projects from schools across the North East to promote school improvement.
The Maths Hub national programme continues to grow. To further develop how schools can engage with Maths Hubs, there is a greater clarification of each Maths Hub area and how it fits within the wider national picture.
Our hub works to provide the best possible support for schools in Darlington, Durham, Hartlepool, Middlesbrough, Redcar & Cleveland and Stockton Local Authority Districts.
We continue to work in collaboration with Great North and Yorkshire Ridings Maths Hubs to meet the needs of all schools across the region, so please don't hesitate to contact us if you are close to a border.
We are delighted to be working alongside the most enthusiastic, talented and dedicated teachers in our region and confident together, we will achieve the best education possible for every child.