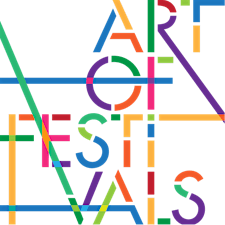 Art of Festivals
What is public space? Why do artists choose to work in unconventional places? How do they use these spaces around the world? What kinds of legislation and technical characteristics do professionals have to take into account?
Join Art of Festivals for an informal and convivial Study Group meet-up to share our knowledge and ideas about art in the public space. There will be 4 Toronto sessions to complement the free online course designed by FAI-AR (the French learning programme for artistic creation in public space) in partnership with the European network IN SITU. 


Every Monday, 1 hour of short videos will be released, featuring over 100 artists and projects, on 4 different themes. The Art in Public Space Study Group will meet every Thursday between Sep 12 and Oct 3 (5-7pm) to come together, discuss the course content, hear perspectives and insights from leading local practitioners and, together, dream up the next wave of art in the public space in Toronto. 
Sorry, there are no upcoming events