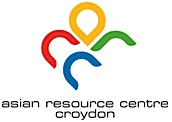 Asian Resource Centre of Croydon
Asian Resource Centre of Croydon (ARCC) was established in 1999 as a charitable organisation, with the view of bringing together Asian communities and to provide welfare services and other required facilities for the Asian population living in Croydon, as well as to encourage positive integration with the wider society in general.
The aims of ARCC is to serve the needs of Asian communities regardless of religious/linguistic or cultural differences and at the same time aiming to provide support service to create a prosperous, healthy and better future for the Asian communities in Croydon. All our services are provided in a culturally sensitive way to cater for the needs of the community we serve.