BACK 2 THE TRENCHES
Our course is self challenging and as tuff as you or your team make it.
Over the last years we have made many changes for the better, as we strive to develop and update our course, adding new permanent obstacles like our monkey bars, slack lines and lots of other fun/challenging obstacles. THE TRENCHES Battlefield will push you to your limits and beyond..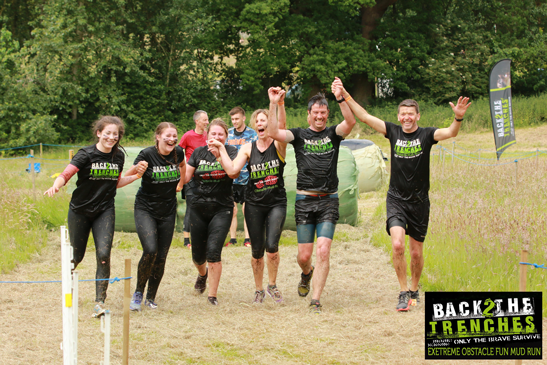 Our runs - OVER THE TOP in March, THE BIG PUSH SUMMER in June, NO MAN'S LAND in September and THE BIG PUSH WINTER(Team race) in November have been the best to date and only get better.... 
Our challenging TRENCHES obstacle course race offers distances from 5k to 24k of Mud, Smelly Mud, Slides, Fun, Steep Hills, Water, and even more Hills and Mud!
Our unique 3k Junior Race (6 to 15 years old) starts and finishes on the same course as adult run... They will be as muddy as anybody finishing one of our races... 
Our venue is set in our very own, beautiful private estate of woodlands, lakes, and plenty of fields ... you get more than just another Obstacle Mud Run at BACK 2 THE TRENCHES.
We also run TRANING DAYS on our course...
www.back2thetrenches.co.uk
E: info@back2thetrenches.co.uk
T: 01737 822 484
F: https://www.facebook.com/groups/1068602066546790/