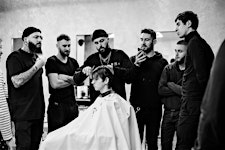 Barber.josh.o.p
International Educator of barbering and men's hairdressing.
Barber.josh.o.p is a pioneer of modern barbering and men's hairdressing winning multiple awards across the globe. With his innovative cutting process and creative flair barber.josh.o.p has become a highly repeatable educator within the global indusry of men's hair.
With courses all over the globe spanning from one days to five days you will become familiar with the D.F.S formula, Line Theory and the execution of Shape Control. This alongside the award winning Systematic Fading technique and creativity you will truly be given access to all that makes barber.josh.o.p. 


The education doesn't stop there, with his highly renowned mindset and philosophy talks leaving you with not only an enhanced relationship with barbering but also with an enhanced relationship with yourself.
We hope to see you at an event across the globe.
Many thanks,
Barber.josh.o.p