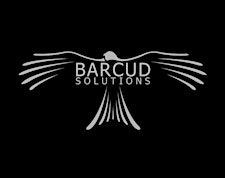 Barcud Solutions Ltd.
Barcud Solutions provides coaching & mentoring at corporate, executive, management and personal levels through individually tailored programmes.
We specialise in leadership development, the development of authentic gravitas and personal development.
The philosophy and mind-set of Barcud Solutions (pronounced 'bar-kid') is inspired by the successful re-population of the legendary Welsh Red Kite. Once on the brink of extinction, the Red Kite now effortlessly soars and glides high above the valleys, hillsides and mountains of Mid Wales.
Barcud Solutions can help you soar to new heights and reach new pinnacles of achievement and success in both your personal and business life.
Specialising in the coaching of individuals, Barcud Solutions synergistically combines tried and tested traditional coaching models with new and inspirational techniques and practices such as Neuro-Linguistic Programming (NLP), Emotional Intelligence (EI) and the unique Focus Induced Future Affirmations (FIFA) devised and delivered solely by Barcud Solutions.
Sorry, there are no upcoming events