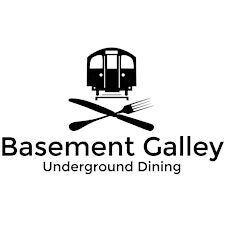 Basement Galley
Basement Galley started as a supper club in a flat in Brixton when Cordon Bleu Chef Alex and city solicitor Tom  ran out of money and wanted to have a dinner party.
Now a company in its own right, Basement Galley hosts a fine dining supper club the 'Underground Supper Club', in a decommissioned 1967 tube carriage as well as offering bespoke private dining across the capital.  
Expect fresh and unconventional Skandinavian flavours presented in a relaxed French brasserie style.
Sorry, there are no upcoming events