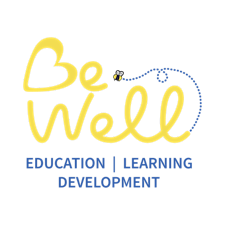 Be Well - Education|Learning|Development
At Be Well - Education, Learning and Development we are passionate about providing top rate physical and mental health first aid and awareness training. 
Empowering people with the skills and confidence to help in an emergency.
Our trainers are highly experienced professionals who teach in a reassuring and engaging manner and tailor the course to your needs.
Our mission is to save lives.
This is done by creating training programmes that increase the amount of information remembered, are easily accessible, and give people the confidence to act decisively and knowledgeably when an emergency occurs.