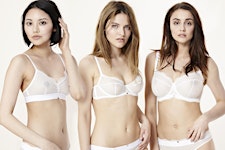 Beija Flor Lingerie London
We have a shop! #BeijaFlorIRL (in real life) 11 Calvert Ave, Shoreditch, London. We love getting people together and being part of a community so are hosting a bunch of events at our beautiful store. Can't wait to meet you!
Beija Flor is an online lingerie brand designed for modern life, born in London. Our collections are designed to empower women. For us feminine means ambitious, it means determined, it means healthy and self-confident. We offer 3 unique bra categories in each range to fit your individual needs.
Founded in 2016 by sisters Mazie Gardner and Abbie Miranda. 
Sorry, there are no upcoming events