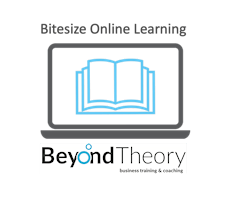 Beyond Theory - business training & coaching
About Beyond Theory
We believe that work is a force for good. It provides people with an income, a social network and purpose. Our message is simple - look after your people and they'll take care of your business.
We are so much more than a training consultancy. As a team we pride ourselves on our ability to demonstrate tangible results in everything we do. We'll partner with you so that your success becomes our success. 
We will help you to:
* Create a strategy to help you motivate and engage your team.
* Improve the leadership skills within your business so your teams feel inspired and enthused to be at their best.
* Increase your business growth by delivering Wow! moments to your customers so they come back for more and tell others to do the same. 
If you want to improve your business and you like what we say, then we'd love to see you on our online training.