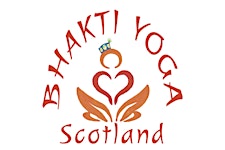 Bhakti Yoga Scotland
The goal of Bhakti Yoga Scotland is to share the teachings and practices of the classical yoga path of Bhakti. Bhakti refers to divine love. Yoga in its broadest sense goes far beyond postures and means - to reconnect, to reunite. So the essence of Bhakti Yoga is to reconnect with our fundamental essence of existence - to love and to be loved. Bhakti Yoga is about self-development - being the change we want to see in the world, social activism - cultivating compassion and making this world a better place, eco activism - caring for environment and for every living being and spiritual activism - finding peace of mind and deeper purpose in life.
Bhakti Yoga Scotland includes Food For Scotland, Holi Scotland, Bhakti College, Krishna Eco Farm projects and Kirtan Scotland, Celtic Kirtan and GUMBA (Glasgow University Meditation Band) bands. We also run student societies at the University of Glasgow, University of West of Scotland, University of Strathclyde and University of Edinburgh.  
▪ Food For Scotland promotes Bhakti values of compassion to animals, violence-free diets & free food distribution
▪ Kirtan Scotland, Celtic Kirtan and GUMBA projects give opportunity to experience one of the most fundamental practices of Bhakti - Mantras with Music
▪ Bhakti Yoga Academy is teaching the wisdom of Bhakti
▪ Krishna Eco Farm aims to practically demonstrate Bhakti lifestyle and is a great place for retreats & volunteering
▪ Holi Scotland shares culture and spreads equality as taught in the Bhakti tradition
▪ The objective of the Bhakti Yoga Societies at the Universities is to share Bhakti with students including yoga, meditation & wisdom
Sorry, there are no upcoming events