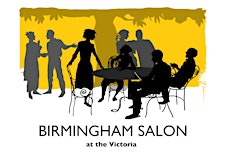 Birmingham Salon
Birmingham Salon is part of a network of salons affiliated to the Academy of Ideas.
We believe strongly in the principle of free speech – we tackle the thorniest of questions and no topic is off limits. Our debates are structured to encourage audience participation. 
As we see it, the starting point for changing our world is open debate where ideas are understood, scrutinised and contested.  Our speakers are experts in their field, but they can expect to be challenged by our audience.
Sorry, there are no upcoming events