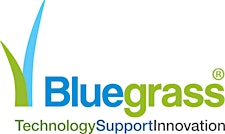 Bluegrass Group
Bluegrass is a highly successful, respected and trusted provider of industry-leading, outsourced IT support services to organisations from all industry sectors across the UK.
We deliver the complete IT package, from fully managed IT support to strategic advice; IT security; business continuity and cloud services.
Cyber security is one of the biggest challenges facing businesses today so we have made it a priority to alert, inform, educate and help South West businesses to tackle this growing concern. 
Sorry, there are no upcoming events