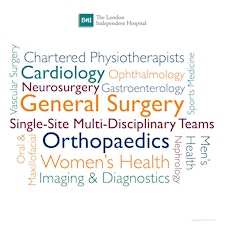 BMI The London Independent Hospital
We are a comprehensive private hospital located close to the City of London, East London and Canary Wharf, within easy access of Essex and the Home Counties, via Tube, bus and car.
We have a fantastic team of experienced and caring nursing, hospital, and consultant staff, who form the core of our focus on providing the highest possible standard of care to patients.
We provide more than 30 different medical specialities, including cardiac, trauma & orthopaedics, sports medicine and endoscopy services. We perform complex surgical procedures, supported by our ITU and HDU facilities, and are a Centre of Excellence for Cardiac, Renal, and Trauma.
We look forward to welcoming you to your East London hospital in the near future.