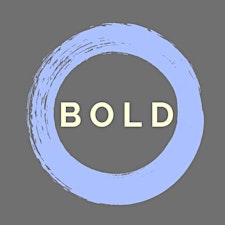 BOLD
BOLD is a positive change agency that runs programmes and events for women of all ages and life stages to 
create positive change in their lives
.
Our successful 
Dream, Plan, Do approach is a proven formula that has helped over 200 women gain clarity and confidence to achieve their goals. Our methodology 
starts with identifying your values and vision, moves onto 
structured
 goal-setting and accountability, and culminates in sustainable action to create lasting change. This provides clarity, confidence and concrete steps to go out there and make it happen. 

BOLD are personal and professional development change agents for women who want more. After a successful four years running our goal-setting programme, the New Year's Resolution Club, we have broadened our focus and become BOLD. Our holistic approach has been developed from over 40 years of professional experience and recognises the importance of having work that fits your life. 

Both Annabel and Sarah are long-term entrepreneurs, having worked together for over 15 years and coming together to create NYRC in 2013. They are both inspired by the power of women and unlocking female potential.