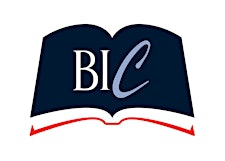 Book Industry Communication Ltd
BIC is a UK-based, not-for-profit members organisation at the heart of the book industry creating standards, best practices and resources that form part of the DNA of all sectors of the industry's supply chains; helping organisations become more efficient, save money, become less wasteful and ultimately become greener. At the cornerstone of the book industry, we hold a unique position of trust, facilitating UK and international industry-wide collaboration to reach agreement on dependable standards and best practice in the supply chain.
We make the UK book supply chain more efficient by developing standards and encouraging their adoption. We define best practice and connect experts and stakehodlers to enable innovation.
If you're in the book industry, you should be a member of BIC.
Specialties
Digital & Physical Supply Chain, EDI / e-Commerce, Metadata Optimisation, Training Courses, Industry Accreditation Schemes, Product Identifiers / Bar Codes / ISBNs, etc..., ONIX, Bibliographic Standards, RFID, BIC Codes, Web Services, Addressing Industry Needs, Best Practice.
BIC Privacy Policy