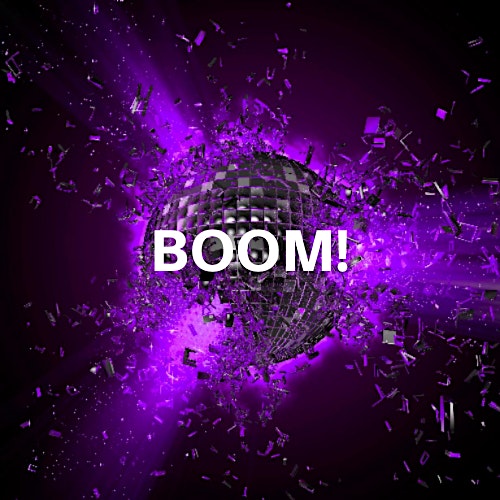 BOOM! Dance Parties
When songwriter / music producer Dominic Roy King got together with ace online party organisers Roxy Deniz Ozalp and Iona McNeil aka Iona McDance, it was inevitable that Boom! Online Dance Parties would become a reality. Here's the good times manifesto they came up with...
Do you like to PARTY? Do you like to dress up and DANCE?
We've got the disco of your dreams, delivered directly to your house!
BOOM!
Step into our magical playground where the music will get you grooving, our dance crew will get you pumping, and you'll meet lots of other awesome people.
BOOM!
We've got high vibe DJs, mind blowing performances, hilarious hosts, surprises and prizes galore. We play all the latest top tunes plus all the old classics. And we have break out rooms to meet, connect and play with other like-minded Boomers.
Join us at one of our upcoming parties for some good times and lots of dancing!
Sorry, there are no upcoming events