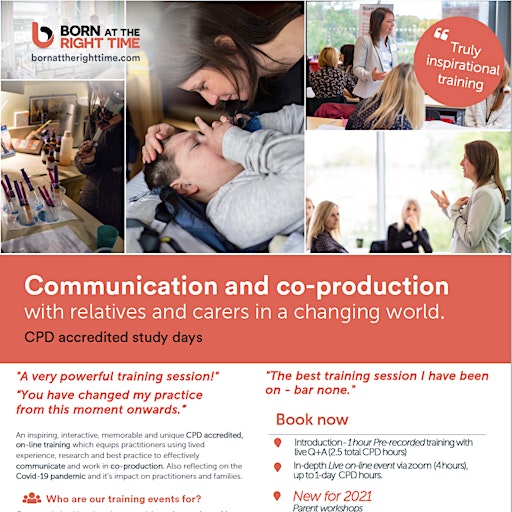 Born at the Right Time
About Born at the Right Time
Born at the Right Time was launched in 2015 after the publication of The Skies I'm Under. We work towards #bridgingthegap through a passion for communication, co-production, community and facing life's challenges.
Communication and Co-production
We aim to bridge the gap between principles and practice, policy and provision. We are dedicated to effective communication founded on mutual respect, understanding and kindness. We want to bridge the gap between political rhetoric and the reality for families of children with complex needs. When we are #BridgingtheGap between professionals and parents isolation is reduced, engagement increased and outcomes improved.
Community 
Born at the Right Time wants to bring people together as we pursue bridging the gap between families and the whole community. We are particularly passionate about developing community based on value not pity.  Where every person is recognised for their inherent worth as a created being with purpose and love. We celebrate interdependence above independence.
Challenges
Through authenticity and vulnerability Born at the Right Time is bridging the gap between faith, values and reality. We see the importance of presenting our true selves whilst recognising we are all shattered, disabled and entirely whole. We believe holding seemingly opposing emotions creates the priceless mosaic of life.
Passionate about postural Care
Whether it is the early years of a child with unfolding complex needs, or the final years of an older person's life, good postural care protects body shape, ensures safety and reduces pain. Understanding the principles of good postural care equips families and carers to provide excellent standards of care for those with limited movement and at risk of body shape changes.
Find out more from www.BornattheRightTime.com