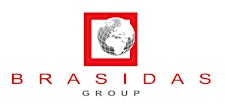 Brasidas/GeopoliticalAlpha/ZHAW
Brasidas Group offers premium, bespoke business intelligence and risk advisory services based on the Swiss tenets of quality, discretion, reliability, veracity, and timeliness. As a global advisory partner, our objective is to identify tomorrow's international news today and deliver relevant facts that have direct impact on clients' decision making processes.
Brasidas Group leverages an extensive on-the-ground network, latest technology enablers, and subject matter experts to provide the required strategic insight and solutions.
GeopoliticalAlpha (www.geopoliticalalpha.com) specialize in bringing the tools of intelligence analysts to financial and business professionals, allowing you to quickly analyze and rigorously manage the flood of political, social, legal and economic information that influence asset values and profitability.  In short, we exist to help professionals turn both standard and specialized data sources into actionable financial and business intelligence.
Sorry, there are no upcoming events