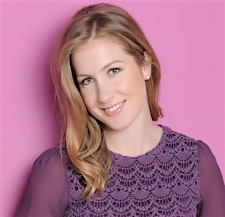 Breathworks
Maximising Potential. Wellbeing & Performance for the modern world. Join our free Facebook Group here.
About the organiser:
Philippa Wilkin - Transformational Leadership Coach | Mentor | Speaker
Born and bred in the English countryside, Philippa is a corporate escapee, life explorer, coach and breathwork facilitator. Her existential crisis led to a path of self exploration, deciding to quit 'normal life' in 2014 and break out of the 'small beige box' she found herself in to discover her true purpose. Living in Brazil was the perfect antidote to her western conditioning and provided the space to explore and train in a style of therapeutic breathwork. She is the founder of Breathworks, a coach and retreat leader, and travels the world empowering people to use powerful tools and techniques to achieve their greatest potential.
Sorry, there are no upcoming events