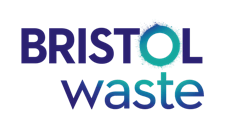 Bristol Waste Company
Bristol Waste Company is your local recycling, waste collection and street cleansing company.
We are committed to working in partnership with the people of Bristol to help all communities recycle more and throw away less.
Additionally, we run both of the city's household waste recycling centres and a commercial waste service, offering local businesses tailored, cost effective recycling and waste solutions.
We employ over 500 people who make 17 million scheduled collections every year, operate 180 vehicles, collect approximately 160,000 tonnes of waste and recycling per annum – of which we send 53,000 tonnes for composting or recycling.
We clean 800 miles of streets and footpaths and deal with 180,000 ad hoc job requests and service queries annually.
Find out more by visiting us at www.bristolwastecompany.co.uk