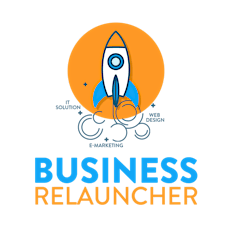 Business ReLauncher
ESTABLISED SINCE 2011 Business Relauncher  is a full service Digital Marketing and SEO Agency offering innovative digital marketing solutions to small to medium size companies.
Our main areas of expertise are in SEO, premium web design, ecommerce, website conversion rate optimisation
We have helped hundred's of businesses create a transformative web presence and generated them over $18.6M in sales.
See If 
Your Business Qualifies
Before starting work with any of our clients and potential partners, we conduct a very in-depth research to determine the probability of success in your niche. We only accept clients or potential partners if our research team determines the probability of success to be above 95%. This is why we ask very specific questions and ask you to take the time to answer all of them.