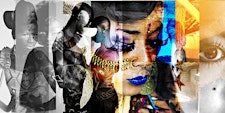 C-Da Style
Stylist Sam Campbell has professional training and over 8 years experience in Personal Styling and Personal Shopping.  Her consultancy, C-Da Style, has worked on editorial and individual styling, with its mission to get everyone understanding their unique beauty and utilising it to their best advantage.
C-Da Style clients step up their image to powerful effect and transform the way they shop to make the experience a treat instead of a chore.  
Individual consultations and live events allow everyone to enjoy the benefits of having their very own Personal Stylist.  
Sorry, there are no upcoming events