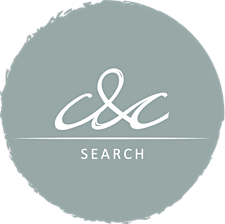 C&C Search
Multi award winning, innovative Executive Assistant / Personal Assistant and Support Staff recruiters. 

C&C Search was created by dynamic brother and sister duo Lucy Chamberlain and Ed Chamberlain, who wanted to design an entirely fresh concept in support staff recruitment. With a creative and holistic approach, focusing on authenticity. An all female team based in the city who are uncompromising in striving for excellence and deliver outstanding results with flair!

A truly creative approach to individual service.
Talk to our founders any time you like on email: lucy@candcsearch.co.uk / ed@candcsearch.co.uk
or the old fashioned way: 0203 475 3885 / 0203 137 3253