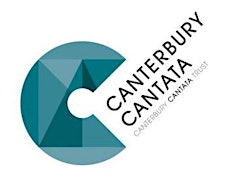 Canterbury Cantata
Canterbury Cantata is a small choir of 22-28 experienced singers who come together by invitation of the Director to realise challenging choral repertoire to the highest possible amateur standards.
We perform regularly in venues such as the Colyer Ferguson Hall, Canterbury and the beautiful church of St Mary and St Eanswythe, Folkestone, as well as performing in Canterbury Cathedral and Westminster Abbey.
Canterbury Cantata draws on an extensive a capella repertoire ranging from the 16th to the 21st centuries and has performed world premieres of music by emerging young composers as well as major choral works with orchestra, reflecting our desire to present challenging opportunities for skilled amateur singers.
In addition, we perform together with groups within the community sharing the power of choral singing with People with Parkinson's and other caring organisations.
Highly regarded for its performances, Canterbury Cantata often sings for and on behalf of other organisations, in fundraising events which support the Trust or other activities. Cantata sang to inaugurate the Ancestors' Exhibition of medieval stained glass at Canterbury Cathedral and has contributed through fund-raising concerts to various churches in the local area.
Sorry, there are no upcoming events