Capability North East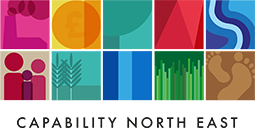 Greening the Economy of North East England by making sustainability simple, rewarding & helping businesses to save money.
Capability North East is working to Green the Economy of North East England.    Our environmental services and GENEE packages help business, NGO and public sector clients of all  sizes recognise that sustainability is not just a 'green issue' but an important operational and strategic one that can give a competitive advantage whilst bolstering profits.
Join us and become a GENEE today and we'll make it easy for your organisation to start reducing costs, work towards achieving Investors in the Environment accreditation, off-set emissions through local Forest Carbon scheme and much more!