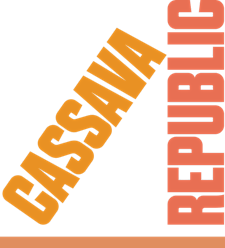 Cassava Republic Press
 After nearly ten years in Nigeria, Cassava Republic Press - one of Africa's leading publishers, has launched in the UK.
Our aim is to change how people think about African writing. We focus on bringing finely crafted, absorbing and nuanced narratives of every day stories to a wider audience. Launching Cassava Republic Press in the UK is an opportunity to introduce the diversity of writings coming out of Africa as well as the diaspora.
Cassava Republic Press publishes a range of fiction including Literary Fiction and Crime as well as children's fiction, non-fiction and romance under the imprint Ankara Press.
Sorry, there are no upcoming events