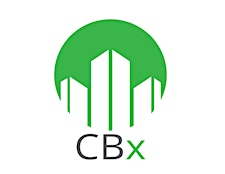 CBx
CBx is the new public forum for building energy professionals, at the cutting-edge of narrowing the performance gap through sharing data, information and best practice. We use robust data combined with targeted research from UCL Energy Institute, providing a unique evidence-based platform to drive knowledge and understanding. 
OUR VISION:
That every building will perform as expected, in order to deliver a truly sustainable built environment.
 OUR MISSION:
To provide property professionals with the tools to understand and validate energy and carbon data to reduce the performance gap in buildings. 
 OUR APPROACH:
We facilitate cross-sector knowledge and data sharing events, collaborative research, bespoke advisory and training led by property professionals... to increase the capacity of those involved in energy efficiency and property management across the UK.
CBx is supported by the UCL Energy Institute and the UK's leading property and building energy performance organisations. 
Sorry, there are no upcoming events