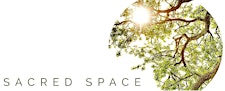 Charli Sparks at The Sacred Space Community
SACRED SPACE
A Virtual & Physical Community Space for all Ages & Abilities
to encourage Connection. Unity. Knowledge. Empowerment.
Inspiration. Support. Safety. Peace. Tranquility. Positivity.
Rest. Vitality. Balance. NonJudgment.
​
Offering Workshops, Private Tuition, Courses, Retreats, Events, Circles &
Talks at the Sacred Space Studio, Crawley Down, West Sussex, England as well as
Sacred Space Community Outings & Holidays to enrich our souls.  
​
Physical, Emotional, Mental, Life Force, Bliss & Universal Work on Balancing our Beings.
​
Creating a space to support any of you to step forth and try something new, finding new boundaries, whether it be attending or hosting a Tapping Circle, Poetry Circle, Motivational Speaking, Courses, Special Events....sing, bring joy to the space.
There is only 1 rule here though...if you are to host anything,
It has to glow, shine, radiate from your heart, even better from your
'Hrit Padma' -the seat of your soul
​
YOU ARE INVITED TO TRULY STEP INTO YOUR SOUL AND OFFER FROM YOUR HEART. 
​​
You all deserve to be nourished, enriched and loved no matter what your situation may be, 
​
I look forward to welcoming you to my home, my Sacred Space ready for you to be
Restored & Reminded how beautifully perfect you are. Always x
Sorry, there are no upcoming events