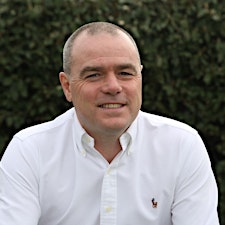 Chris Hill & The Law of Addiction Ltd
Chris is an addiction expert and Lived Experience Practitioner who helps people overcome all types of substance addiction such as to nicotine, alcohol, drugs and sugar, as well as to addictive activities such as gambling, over-spending and over-eating. His programme is also being used for mental health and wellbeing i.e. to manage or eradicate obsessive compulsive behaviour, phobias and other fear-based conditions and anxiety and stress.
He works with people of all ages and backgrounds - from homeless people, and those will little resources, right through to celebrities. And campaigns for the de-stigmatising of addiction and mental health issues, striving to create a society that advocates understanding and support of people with addictions and those in need of mental health care; in order to remove barriers caused by stigma and fear to encourage more people to ask for help.
Chris had his own battles with addiction spanning 20 years of his life. He first became addicted to nicotine at the age of seven, progressing to alcohol and drugs later in life. He attended dozens of recovery programmes, experienced many forms of treatment and medications to stop his addictions but found none of them effective. He then set off on a mission to educate himself about how addictive substances affect the subconscious mind and the body and from that, beat his own addictions and used his experience to develop a method to reverse addiction. Chris has been free of all addictions for over eleven years.
Following the loss of his twin brother Rob to an accidental drug overdose in 2014, Chris has made it his life mission to share the knowledge that helped him permanently escape from addiction; with as wide an audience as possible.
Chris set up a charity in Rob's memory The Rob Hill Foundation offering free addiction and mental health support to hundreds of people through workshops and support groups. Visit www.robhillfoundation.org to find out more.
He also campaigns for better understanding of the truth about added / refined / free sugars and teaches overcoming sugar addiction. He works with people who have eating disorders such as bulimia, anorexia nervosa and over-eating; and has had notable success with managing these conditions.
The Beat My Addictions shop in Sidcup is the countries first addiction and mental health shop on the high street.
Sorry, there are no upcoming events