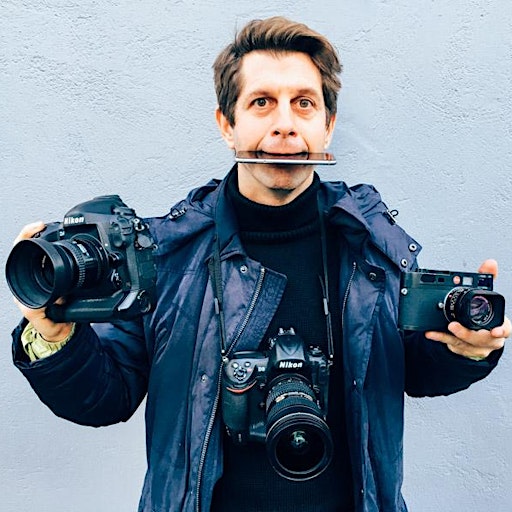 Chris Roche Photographer
I run photographic workshops both internationally and locally for all types of photographer – beginner, enthusiast, influencer and professional.
Whether you just want to improve your mobile phone pics, capture great instagram shots, get off the automatic settings on your dslr or really discover the potential of your camera – my workshops are tailored for each and every individual. It is a real joy for me to share my passion for photography, the lessons I've learned and the places I love.
My workshops run from local 2 hour tours around London to 2 week adventures around Ethiopia, India, Iceland, Italy and Ireland. I can also custom build a tour to your desires.
Born in Quebec, Canada, I've had a passion for travel and visual storytelling ever since I was a child when my father who was an Irish seafarer would return home and tell me of his exploits in foreign lands. I devoured the comic books of Tintin and could not wait to set off on my own adventures.
I've lived in Africa and several cities around Europe. Dividing my time between working as a filmmaker and a photographer, I'm now based between London and Somerset.
I've won many awards internationally and my photographs have been published in the national press, magazines including Stern, Geo, the Royal Photographic Society Journal as well as being exhibited at Royal Geographical Society in London and at United Nations Office at Geneva.
I've published two photographic books on this theme, 'The Priests and Pilgrims of Ethiopia' and 'Banaras, Holy City'.
During my workshops I like to encourage each participant to discover their own unique visual language and to explore the environment around them. The technical skills follow naturally from this. I talk about themes and storytelling as well as exposure, composition, lenses and so on. I believe photography should be fun and about connecting with the subjects of our photos whether it be a place or a person.
I also offer workshops in post-production using Lightroom.
Sorry, there are no upcoming events