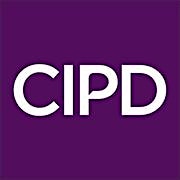 CIPD Gloucestershire Branch
Welcome to the Gloucestershire Branch events page.

Although Gloucestershire is one of the smaller branches in the CIPD network, we are very proud that it is one of the most active. We have over 1400 members across Gloucestershire and are growing year-on-year.

The branch network is designed to 'support CIPD members in meeting business challenges through active development of themselves, their organisations and people' and every year Gloucestershire is proud to deliver an extensive programme of events aimed at people at all stages of their careers, and across the whole spectrum of HR and L&D.

In addition, the branch offers a range of Special Interest Groups (SIGs), CPD support and membership upgrade opportunities to assist you with continuous development in your professional career, as well as the opportunity to network with other professionals.
Whatever your interest, we hope that you will find something here that will support you in your development and career aspirations!
Follow us on Twitter and LinkedIn, and sign up to our email updates.