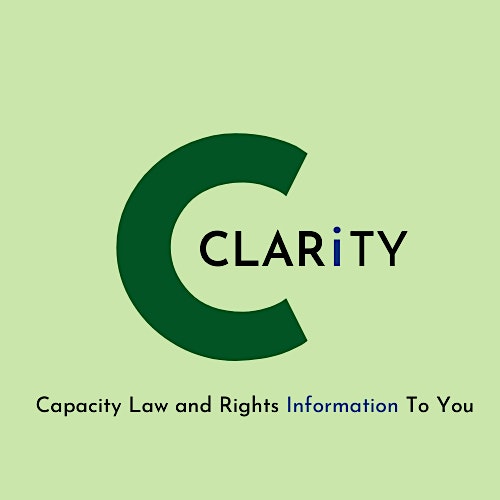 CLARITY Project
The CLARiTY Project is a collaboration between Professor Rosie Harding of Birmingham Law School and the www.legalcapacity.org.uk blog, Sophie O'Connell from Wolferstans Solicitors, Philipa Bragman and Bringing Us Together. We will be running a series of 6 CLARiTY webinars starting in November 2020.
Our events are interactive, accessible zoom conversations between legal experts, disabled people and family carers. They will be facilitated in ways that make them accessible to all.
The aim of the CLARITY project is to improve access to justice for disabled people and family carers through enhancing understanding of mental capacity law and human rights.
Sorry, there are no upcoming events