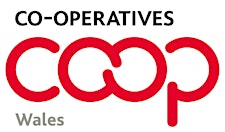 Co-operatives & Mutuals Wales
CMW is the representative body for the broader co-operative movement in Wales.
We are affilliated to Co-operatives UK, and through them are part of the worldwide co-operative movement represented by the International Co-operative Alliance.
Membership is open to all individuals who support the co-op movement, co-ops and co-op support bodies in Wales.
Membership starts at just £5 per year - further detail on our website at:-
www.cooperatives-wales.coop 
Sorry, there are no upcoming events