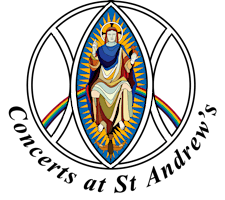 Concerts at St Andrew's
Concerts at St Andrew's is a not-for-profit enterprise dedicated to bringing international artists, local talent and the rising stars of the future to perform for local audiences at an affordable price for all to enjoy.
Continuing our focus on local talent, the 2020 series features outstanding performers who have a connection with Bedford and the surrounding area. The intention remains to bring the best musicians to your doorstep.
The series brings a wide range of musical experiences to please every taste, and includes a charity concert, a saxophonist, a cathedral choir, a flautist, the annual Come and Sing, and a baroque music group - with dance from the earliest modern ballet!