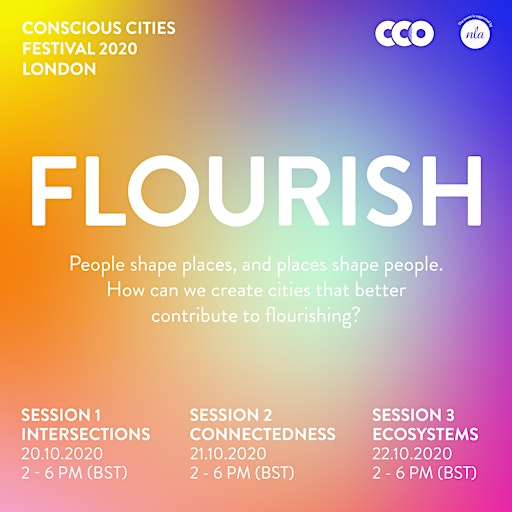 Conscious Cities London
Conscious Cities London Festival /FLOURISH
20-22nd October 2020
People shape places and places shape people. How can we create cities that better contribute to flourishing?
The London event series, part of the global Conscious Cities Festival 2020, brings together leading voices from the science, architecture, planning and creative communities to reimagine how urban environments can put people and planet first.
Conscious Cities London focuses on human-centred, socially-conscious and science-informed design to create healthier, happier, more equitable and sustainable cities.
Join us for three afternoons of talks and conversations sharing forward-thinking approaches and perspectives.