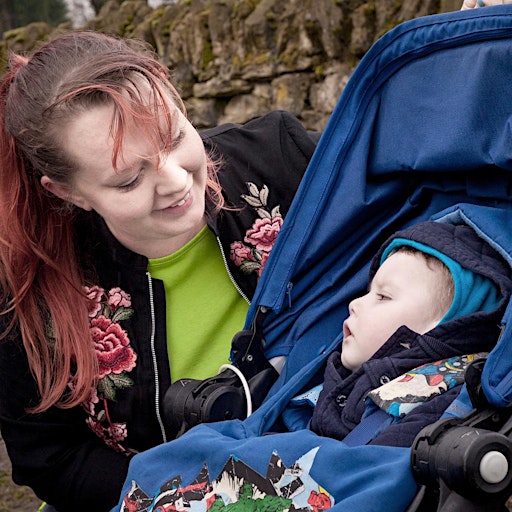 Contact - for families with disabled children
Darlington, Middlesbrough, Redcar and Cleveland
Neurodevelopmental Family Support Project
We are working with Tees Valley Clinical Commissioning Group to offer families living in Darlington, Middlesbrough, Redcar and Cleveland priority access to our Telephone Support Service and Workshops.
The Telephone Support Service can offer you emotional support, advice and ideas to help you cope. The service is free and confidential over the phone with a family support adviser.
The Workshops are held over Zoom and on a variety of topics: Wellbeing for parent carers, Understanding Sensory Processing, Supporting your Child's Sleep, Encouraging Positive Behaviour, Toilet Training and Understanding the Diagnosis.
Hear from an expert, ask questions, meet other parents and share ideas.
To book a telephone support appointment or a space on an online workshop, please scroll through to a convenient date and time.
Join our closed Facebook group for families here
FREE TELEPHONE SUPPORT SERVICE:
Talk with an experienced family support adviser in confidence for 1 hour - a supportive ear and helpful advice.
• Offering support with sleep, behaviour, wellbeing, finances, understanding the diagnosis and transition.
• Our family support advisors are parent/carers themselves and can offer both a parental and professional point of view.
• The family support advisors will offer a space to be heard and listened to
• The family support advisors are very knowledgeable and can offer you advice and signposting to other local services to meet your need
Find out more by contacting: south.tees@contact.org.uk or call our freephone number on 0800 2540 890
Quotes from parents who have used the service:
"It allowed me to talk about everything that is effecting us as a family and my son's additional needs. It gave me the opportunity to release some of the stress and have routes to explore to help my son rather than feeling helpless and as a result I feel that I was able to engage better with my family as I was more relaxed"