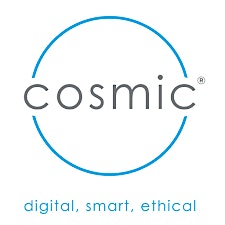 Cosmic
Cosmic is an ethical IT company, housing web development, tech support, training and consultancy under one friendly, helpful roof.
Cosmic is a digital consultancy, with a vision to inspire people to achieve success in the digital world. This social enterprise provides a range of training, mentoring, consultancy and design services. 
We are a professional IT company, and love sharing our expertise in social media, search engine optimisation, graphic design, hardware and web applications.
Sorry, there are no upcoming events